Free whitepaper – 5 ways businesses kill growth
Subscribe for free instant access
 Your Information is 100% Secure And Will Never Be Shared With Anyone.
Strategic business consultancy – accelerate your growth
Following 20 years of research into companies that outperform their industry year after year, at Strategenic Ltd, we know which strategies will accelerate business growth year after year.
We guide our clients, across the UK, Europe and the USA, to grow revenue and profit using Strategenic's Blueprint for Growth©. Most often this also involves helping them to remove the barriers that were stopping growth! We work with Boards and leadership teams, guiding them to put business strategies into place that will align the company, building momentum so they can gain far more traction. Professor Malcolm McDonald, our chairman, says "Good business strategy always puts the customer at the heart of the business". Our clients increasingly centre their businesses around the customers they most wish to win.
Our track record is excellent
Our clients enjoy a return on investment that is far better than most other business strategy consultancies.
Click here to see some of our results and here to read some case studies.
Where would we begin?
Our methodology begins with Strategenic's Blueprint for Growth© evaluation to benchmark their company against the companies that outperform the rest of their industry year after year. This is an excellent foundation for business strategy because the leadership team can all agree exactly where the company stands and where they need to focus.
What happens next?
Then we guide our clients through our Business Strategy for Growth service to develop an overarching growth strategy and to embed all the characteristics of fast growth companies into the way they work.
This often involves monthly strategic workshops with the leadership team where we guide them to develop powerful strategies, to strengthen their leadership ability. As a result the company will become aligned, with staff all pulling together.
Our approach is not just about business growth. It is about an organisation finding out what they wish to stand for and then excelling in that area. It is about providing such good value to customers that you in far more of them. Finally it is about creating an environment with high levels of staff engagement and fulfillment. When all these elements are working well, or even beginning to improve, business revenue and profit will increase considerably.
So how can we get started?
Simply call us on 0207 0604 006 for an informal discussion.
Even in the first conversation you will gain clarity. We pride ourselves on being blunt and candid – as well as compassionate. You can be rest assured that we will do our absolute best for you.
Why Strategenic Business Strategy Consultancy?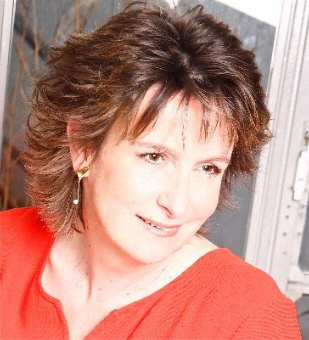 Blueprint for Growth© based on 20 years of research into fast growing companies
Track record – you are in safe hands
Successful clients across the UK, USA and Europe
Benchmark your company for the best return on investment
Focus on results
Long term plans and short term wins
Total honesty
Attract more of the clients you most want
Align your staff – one team, pulling together
Attract the best talent
Happy clients say it all - Business Strategy for Growth
"When I look back at how hard we have worked, what we have achieved and where we are headed I realise working with you on our Strategy was one of my good decisions."

"You generate excitement and interest in the projects you work on. You are particularly effective at getting organisations to take action. It is good to see how you commit 120% and get the job done. While collaborative you have take charge qualities that will not let teams deviate from the goal. Great results. On time. High integrity"

"Your talent and extensive global experience bring a wealth of expertise in driving customer-centric transformational change"